I Love My Laundry – About Us
Our Journey
Our path that we have walked within the laundry industry is a long standing one and we love to share more about us and our journey. Since being founded in the 2000's, I Love My Laundry has been known for quality services, exceptional efficiency and the highest level of professionalism. Starting out as a Laundromat and Dim Sum restaurant where you could have your clothes washed while enjoying a meal.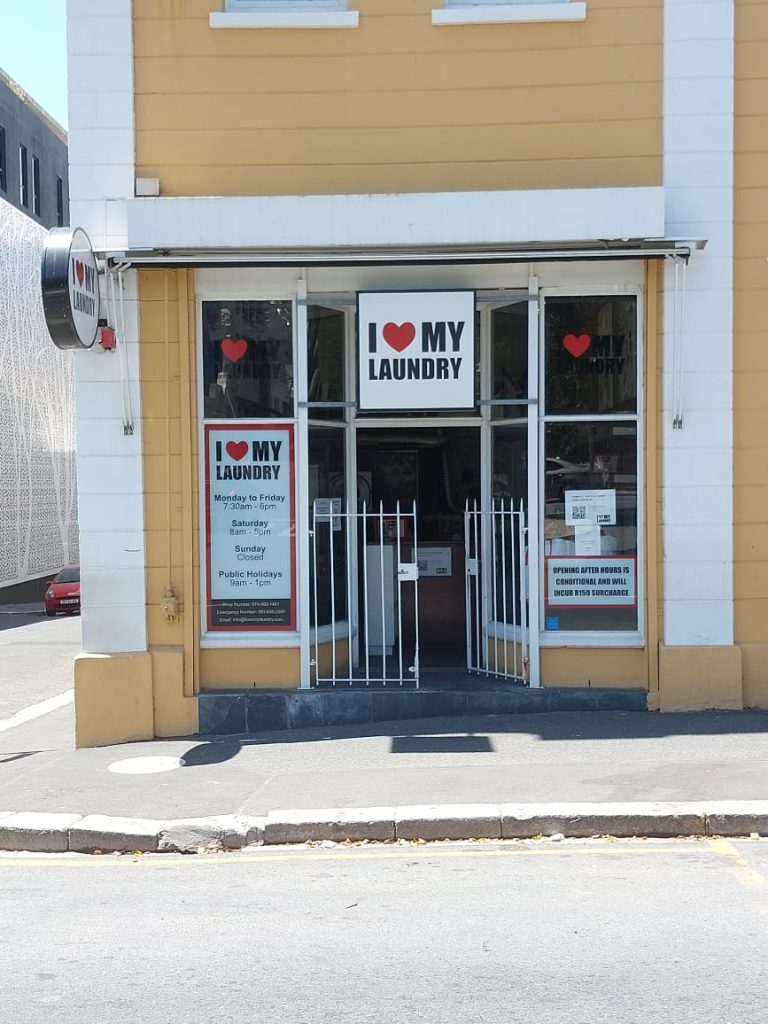 About Buitengracht
The original branch is located on 59 Buitengracht Street, Cape Town. This laundromat has gone through many changes. From selling dim sum, wine and providing a wash, dry & fold service to now focusing solely on providing the best laundry experience in Cape Town.
See our contact page for the branches details.
About Barrack
The second branch is located on 37 Barrack street, Cape Town just up the road from Swan Cafe. It use to be located on Buitenkant street, but relocated in 2022. Just like the original branch the same experience was provided to it's customers in terms of dim sum and cocktails, but since moving to Barrack street this branch now also only focuses on washing.
Pickup and Delivery
During the Covid Lockdown the Pickup and Delivery service was born into existence. Starting with a handful of customers to now doing pickup and delivery for a variety of individuals & business'.
The service is easy to use and only requires you to contact the whatsapp line.